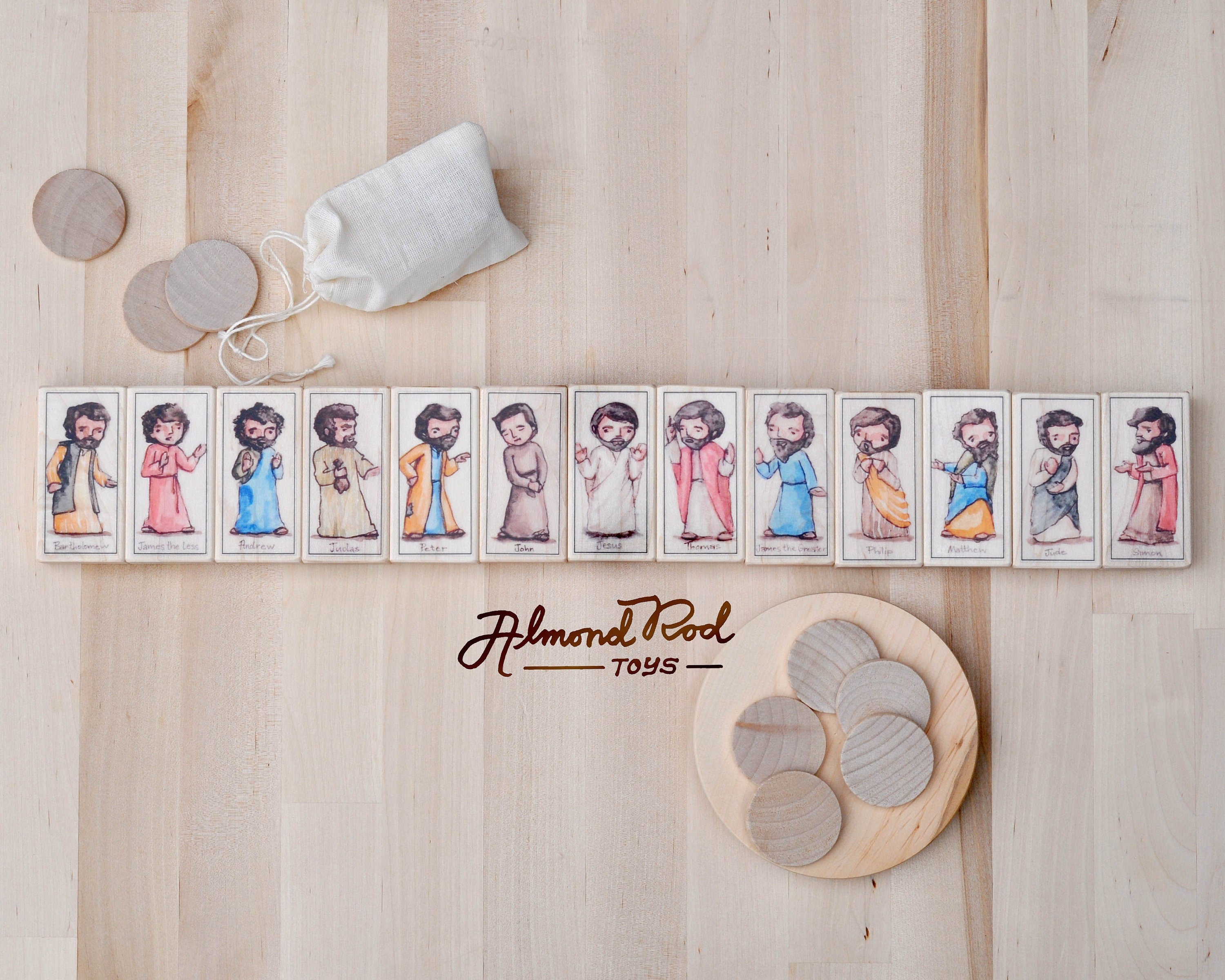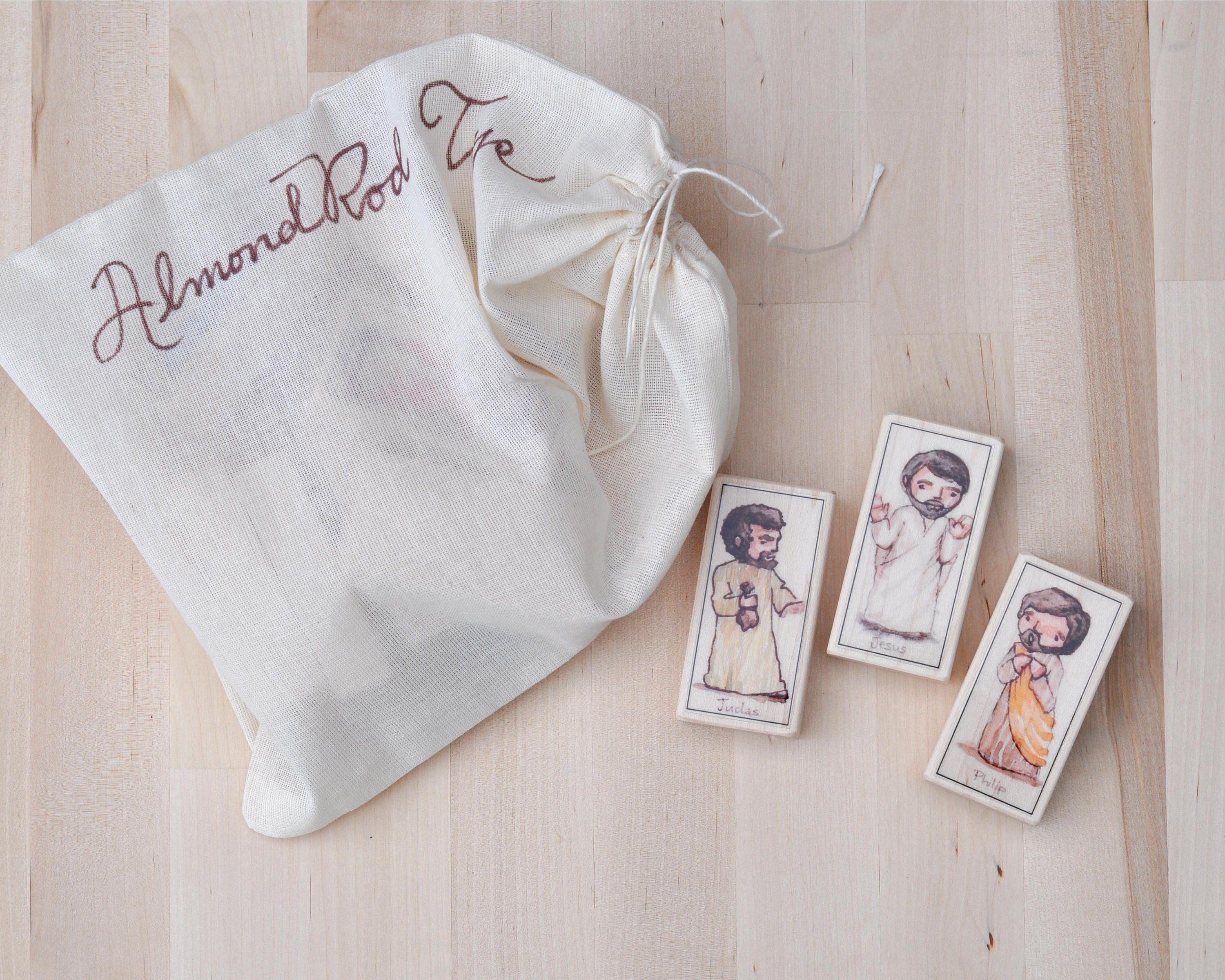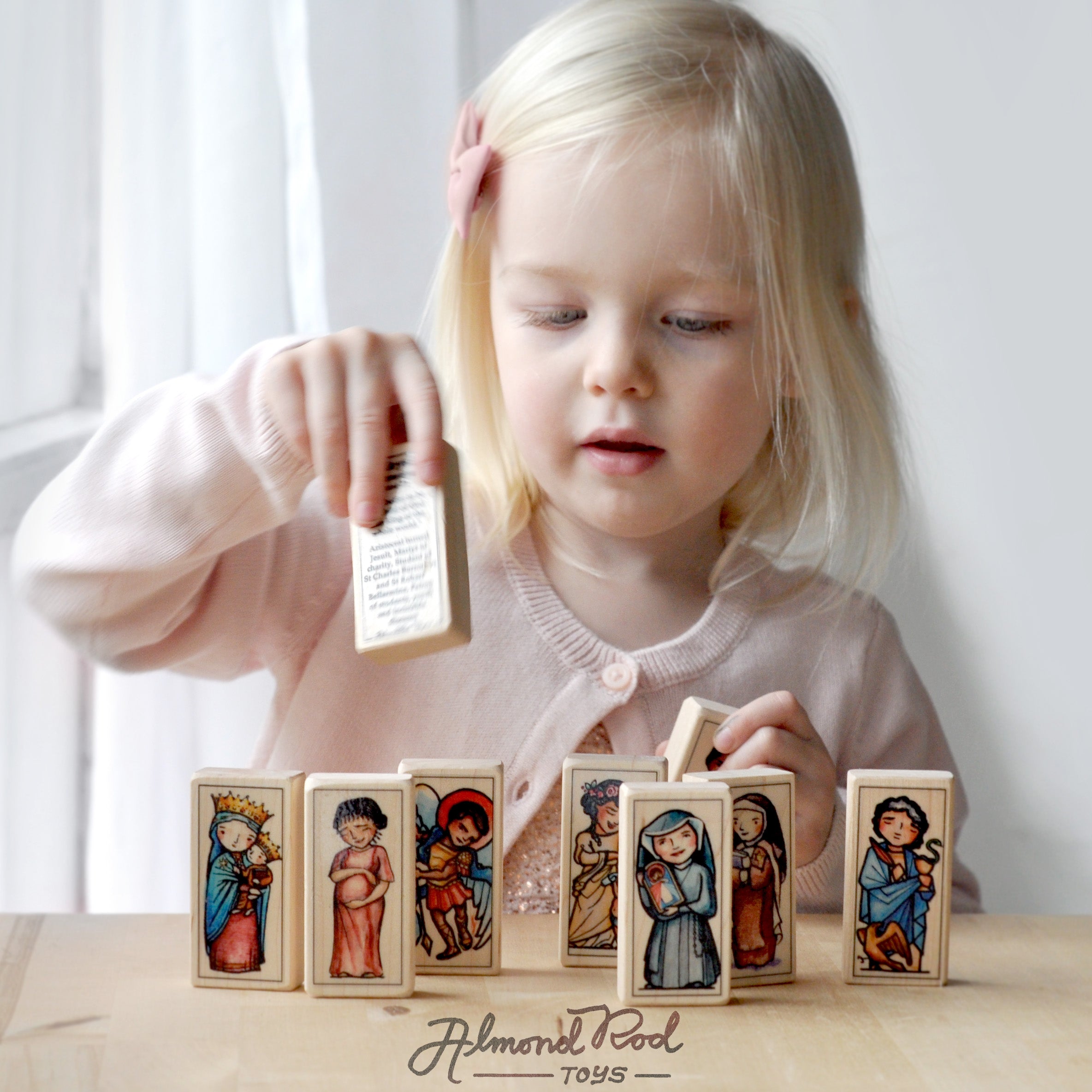 Last Supper // Lent & Easter Collection Block Set
Last Supper Blocks:
Jesus & 12 Apostles
The Last Supper - Jesus, 12 disciples and an optional 3-piece table. AlmondRod Toys meets Da Vinci. These blocks are great for celebrating the Last Supper before Easter, but also great for celebrating Pentecost.
I designed these Last Supper Blocks to be easy to clean, hard to break, beautiful, educational, inspirational and versatile (for tots, little kids, or big kids). These blocks are just the right size for little hands. They can be used for imaginative play, building, stacking or collecting. I patterned their poses and expressions off of the famous Da Vinci masterpiece. If you have any of the disciples from my Patron Saint Blocks, you'll recognize these as the younger version of those disciples.

HARD MAPLE BLOCKS: the precision cut and super smooth maple wood blocks are approximately 2 3/4 inches x 1 1/2 inches x 3/4 inches. No chemicals or finishes are used.
DECAL: Artwork and prayers are printed professionally on heavy duty, high-tack, weatherproof polyester paper - the same kind that bumper stickers are made of, which gives them as much baby proof durability as possible. :) They are hand cut and laminated so the image is incredibly durable and scratch resistant.
NONTOXIC: No chemicals or finishes on the wood at all. The decal is laminated polyester. The inks are laminated so they never come in contact with children. 
PACKAGING: All sets come with 1 gift bag. If you'd like to purchase individual bags for your block you can do so here